Comment Command
Description:
The Comment command has no role in the running of a Command Sequence. It is for organization use only and allows you to add a comment explaining something which someone might read at a later date. It is used as the first Command in all demo Command Sequences to explain how the sequence works.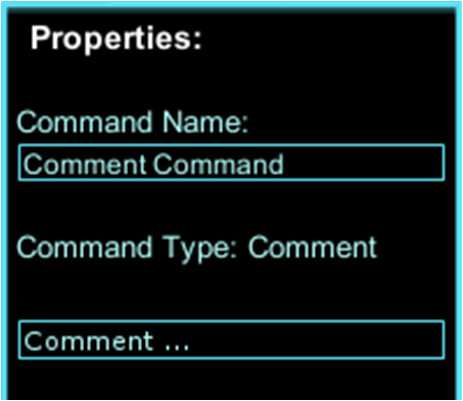 The Command name can be anything you like, it makes no difference when the sequence is run and is purely for organisation purposes.

The 'Command Type:' line reminds you of the Command Type as you might choose not to put it in the Command's name.

The remaining properties are specific to this Command Type.


Properties:

Comment Text - The text associated with the comment. It has no effect on the running of the Command Sequence.